The Graph makes it easy to access blockchain data without the involvement of third parties. It queries and organizes data from different blockchains. So developers can use this data to build APIs.
We recently published an introductory article to the Graph Protocol. This article takes a dive into the platform's ecosystem and how to stake GRT.
Have you seen The Graph's brand new homepage yet? 👀

It's now easier than ever to visualize how The Graph works & discover how to get involved 💫

See it for yourself ⬇️

🌐 https://t.co/3YVpq4Z343 pic.twitter.com/5ZNBf95eVE

— The Graph (@graphprotocol) May 22, 2023
Introduction to the Graph's Ecosystem
The Graph's ecosystem is comprised of four roles: developers, indexers, delegators, and curators. So, indexers stake $GRT, the native Graph token, and are rewarded for accurately indexing subgraphs through query and index rewards. Then, delegators stake $GRT to indexers in exchange for a share of the indexer's query fees. Curators indicate that a subgraph is of exceptional quality and should be indexed by the network.
Let's look deeper at these protocol roles:
Delegators: This group of participants stakes their GRT tokens with the indexers and gets a part of the indexer query fees. Delegators are subject to a 0.5% tax on each delegation.
Indexers: They provide indexing and querying services as node operators. In return, indexers receive rewards and earn query fees. However, they have to stake 100,000 GRT tokens. This token will be slashed if the indexers carry out practices deemed harmful to the network.
Curators: This group helps identify the subgraphs the Graph Explorer needs to index and receives 10% of the query fees. Data consumers, community members, and subgraph developers who want to signal their subgraphs can serve as curators. However, they have to pay a deposit tax of 1% to curate. They'll also receive lower fees if they curate subgraphs of low quality. In addition, they'll pay a tax of about 0.5–1% if a subgraph fails.
Developers: Developers fall on the demand side of the ecosystem. They create subgraphs and publish them to the Graph Network. Furthermore, developers query live subgraphs with GraphQL to power their applications.
🎉 Congrats to @graphprotocol on reaching 1000 subgraphs! 🚀🌐
A major milestone that highlights the growth and potential of the decentralized ecosystem. With diverse data and interactions, the future of decentralized applications looks promising.Keep pushing the boundaries! 🌍💻 pic.twitter.com/ltHwgVZe0c

— 📊Andy S.👨‍🚀| TheGraphGermany🛡️ (@German_TheGraph) May 22, 2023
How to Stake GRT
There are different ways to earn GRT: Staking, lending, and yield farming. So, let's talk about staking. You can stake GRT on a centralized exchange like Binance. Here are the steps:
Log in to your Binance account if you have one, or create one if you don't.
Go to the "Finance" option and the "Binance Earn" option.
Move to the "Locked Staking" option and click on the "View more" button.
Select GRT from the list displayed. Then, fix the duration and then click on "Stake Now."
Confirm details like duration and available amount.
Input the amount you want to stake and click on "Confirm purchase."
We're excited to announce our support for @graphprotocol $GRT staking!

Earn up to 8% in yearly rewards, issued weekly with instant stake & unstake.

Learn more here 👉 https://t.co/G4WkktJk1g

* Rewards subject to change. Staking is not available to clients in US & CA. pic.twitter.com/eM6uRI0Bkt

— Kraken Exchange (@krakenfx) November 22, 2022
What is the Graph Explorer?
The Graph Explorer is where you can view every subgraph that has been deployed to the Graph Network. The explorer allows you to see the subgraph's details, including its metadata and participant statistics. The curators can then select a subgraph and deposit GRT tokens in it so that it is signaled to the indexers. The Graph Explorer has tabs for:
Subgraphs.
Indexing.
Delegating.
Curating.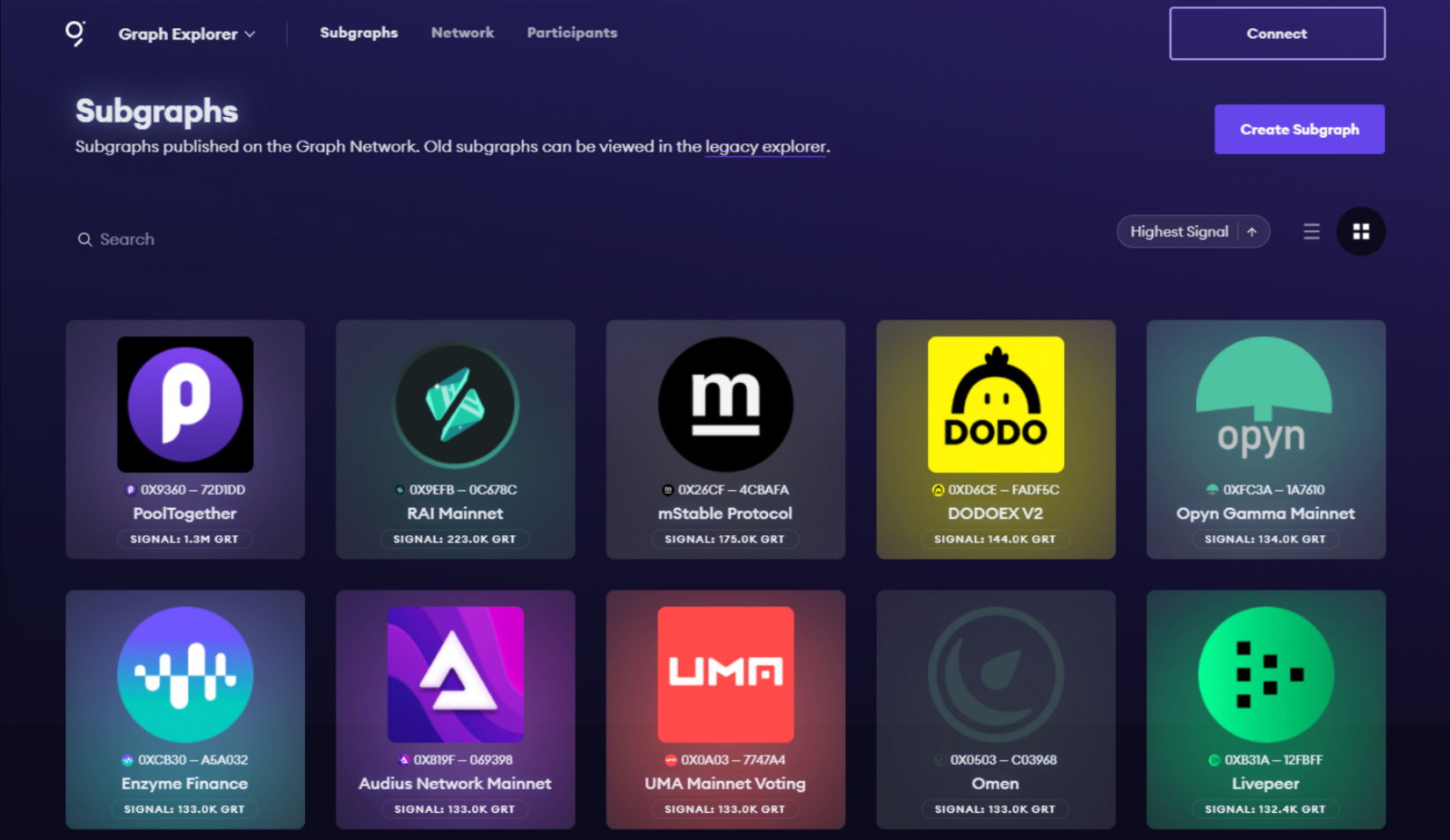 Furthermore, the explorer allows all network users to view their user profiles. The Graph Explorer also displays the past and active results of each activity and details of the rewards earned.
Conclusion
The Graph has unique potential as a querying service. However, you'll need to do your own research before investing. As of this article, GRT trades at $0.1215.
⬆️ For more cryptocurrency news, check out the Altcoin Buzz YouTube channel.
⬆️ Our popular Altcoin Buzz Access group generates tons of alpha for our subscribers. And for a limited time, it's Free. Click the link and join the conversation today.