According to Bloomberg, the small Mediterranean island of Malta is a hotbed for cryptocurrency exchanges, boasting the largest trading volume in the world. This is partly due to Malta's ambition to be one of the friendliest nations to cryptocurrency across the world. They want to provide a space where regulations are little, and exchanges can thrive.
On top of this, the world's largest exchange, Binance, moved to Malta in March. This was due to a crackdown on cryptocurrencies in Asia and particularly Hong Kong where Binance was previously based. This has brought Malta considerably up the rankings in terms of trade volume.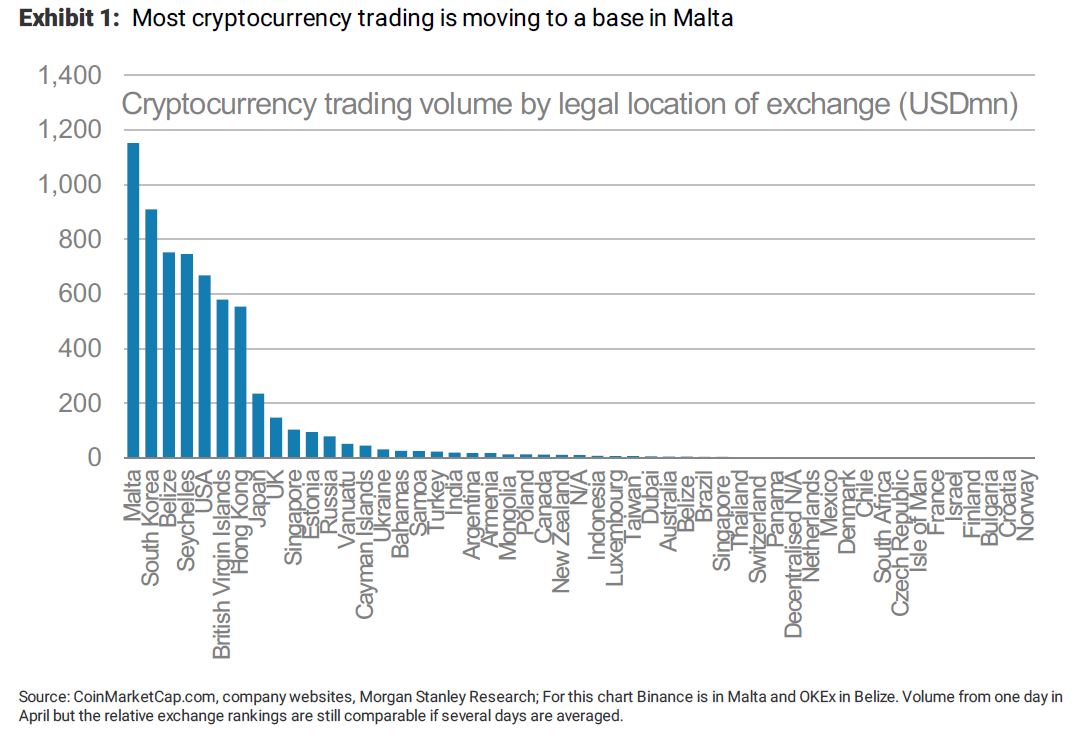 "Many exchanges may have users in a particular country, but this is often not where the company has chosen to legally register," Morgan Stanley strategist Sheena Shah reported to clients on Wednesday. "The majority of cryptocurrency trading volumes operate out of companies legally located in Malta."
Malta doesn't just offer up favorable regulation in terms of cryptocurrency however, they also offer very low corporation tax. Although the rate is 35%, with tax relief and refunds the effective rate is 0-5%. This is much lower than the UK's 19% or Hong Kong's 16.5%. This gives Malta another edge over the competition, and we may see more exchanges move here in the future (at least legally).
According to Morgan Stanley, although the trade volume is high in Malta, the majority of exchanges are still located in the UK, Hong Kong, and the US.